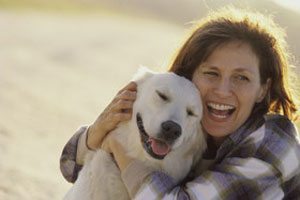 During the initial session, in person or by phone, I will usually ask a few questions about you and your animal and the matters that are concerning you. Because I am a visual person, if a photo of the animal is available, it would be very helpful to me to have one before the first session. If a photo of you, or of you and the animal together, is available, it would be helpful to me to have this as well. If photos are not available, we can still have a successful consultation.
During the first session I will offer any information I receive from the animal, help the animal to answer any questions you have for him, and offer feedback and/or recommendations for healing, if I feel they are appropriate and if you are interested in pursuing healing. There is never any pressure to do so. I approach each new animal and situation with a sense of excitement and adventure, and look forward to getting to know each person and animal.
Positive results are usually seen soon after the initial consultation. Often substantial improvement takes place in a short period of time, such as a few days or a week. Continued improvement generally takes place as the effects of the communication and any healing treatments are incorporated over the course of a few weeks to a few months.
Please note:
Animal communication, flower essences and Reiki should not replace regular veterinary care. They are non-medical therapies which complement all other healing methods, including traditional veterinary medicine, and are a valuable component of an integrative approach to healing and health maintenance.